Hi friends!
We have been given a very long Fall this year and it has been appreciated around these parts! Jobs around the farm are getting knocked off the to-do list and we're being spoiled with amazingly warm temps considering its nearing the end of November already (where the heck did this month go?!) I for one am ready for Winter's calm. Its a beautiful break for our family to spend more time together, relaxing in the evenings as the sun sets before dinner already and it allows us the much needed time to get a few projects done around this old farmhouse as well! Whether or not it actually all gets done or not is a totally different topic but this farmwife can dream!
The animals are settling in to the coop now as well..the ducks refused to go in for the first few months of their lives leaving me chasing 6 ducks every night to pick them up one by one and place them in the coop! It was exhausting and dirty and I believe I fell every single time at least once (I blame it on the pinecones but who knows!) The heat lamp has been hung and turned on now in the evenings, every night when I go to close up the coop I often find quite a few of my hens tucked underneath it, basking in the heat before the set up to roost. I haven't seen many eggs from my 29 hens in a couple of months now, the shorter days and cooler temps have brought upon their annual molt and our egg cartons are feeling the emptiness! I have been buying eggs at the store to keep us stocked up but lets face it, once you grab fresh eggs from the coop and make breakfast with them…there's no going back to store bought ones..at least not happily!
Last night the temps dropped to -13, the coldest its been this season. But today the sun is shining and the wind has finally left us be..at least for the moment! So my animals are happily plucking away at the still green grass and the song birds are still with us, singing their daily tune. They say the snow is coming next week and I can hardly wait..I hope it sticks around for a while now! I am fluffing up the farmhouse for winter..slowly adding Christmas decorations as I go and turning on the outdoor lights so they can twinkle through these cold nights..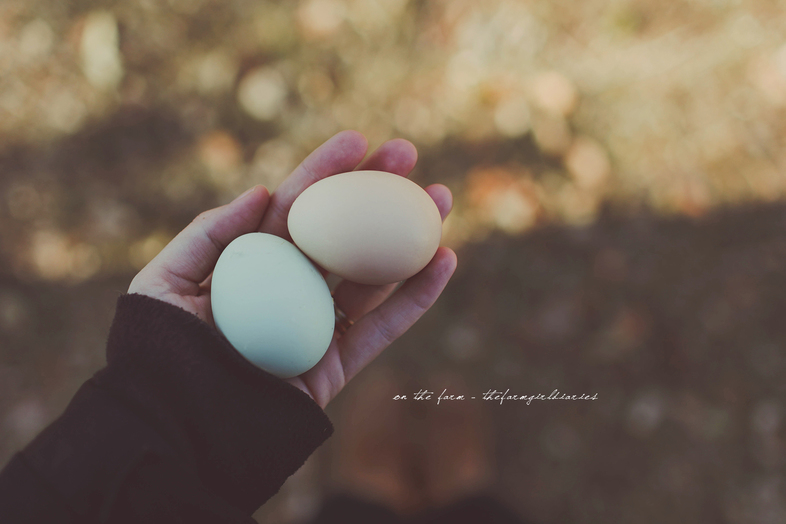 so here I am..enjoying the sunshine but not so secretly wishing for snow (it IS almost December after all!) Fluffing up this old farmhouse and creating cozy nooks to bundle ourselves up into. Making comforting dishes to end our days with, loving the crock pot and laundering everything in sight, even if just for the smell of fresh laundry to waft around. I am ready to say thank you Fall for being so generous and sticking around for a while but welcome old man winter and all your cozy charms…